ThermoButton® devices are small, durably packaged modules with globally unique digital addresses. T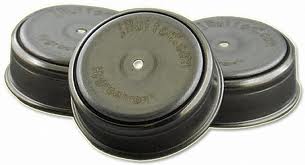 hey provide the ability to deliver or record data where other products cannot, such as in very harsh environments. An iButton device is ideal for any application where information needs to follow a person or object, such as temperature and humidity data logging.
Depending on frequency and environmental operation temperature, the battery can last up to 10 years!
The most compact data logger of the market at a very competitive price is now ready to be shipped.
Key Features
Digital Thermometer Measures Temperature in 0.5°C Increments
Accuracy ±1°C from -30°C to +70°C
Built-In Real-Time Clock (RTC) and Timer Has Accuracy of ±2 Minutes per Month from 0°C to +45°C
Water Resistant or Waterproof if Placed Inside ThermoButton Capsule (Exceeds Water Resistant 3 ATM Requirements)
Automatically Wakes Up and Measures Temperature at User-Programmable Intervals from 1 Minute to 255 Minutes
Logs Consecutive Temperature Measurements in 2KB of Data-Log Memory
Records a Long-Term Temperature Histogram with 2.0°C Resolution
Programmable Temperature High and Temperature Low Alarm Trip Points
Records Up to 24 Timestamps and Durations When Temperature Leaves the Range Specified by the Trip Points
512 Bytes of General-Purpose Battery-Backed SRAM